4G Outdoor wireless router
Product Detail
Product Tags
Product Features:
Introducing the 4G Outdoor Wireless Router: The Perfect Solution for All Your Connectivity Needs
Huizhou Changfei Optoelectronics Technology Co., Ltd., a leading communication equipment manufacturer headquartered in Huizhou, China, proudly presents highly innovative and advanced 4G outdoor wireless routers. With a state-of-the-art production facility of over 20,000 square meters and a dedicated team of over 30 professionals, we are constantly striving to revolutionize the way you stay connected.
As a professional manufacturer of 5G solutions, 10G core switches, industrial cloud network management switches, fiber optic transceivers, smart PoE switches, network switches, wireless bridges, optical modules and other cutting-edge communication equipment, we are committed to providing the highest quality products and The most reliable products to enhance your connected experience.
4G outdoor wireless router is a good example of our pursuit of excellence. Designed to overcome the limitations of traditional routers, the device delivers superior performance and connectivity even in challenging outdoor environments. Whether it's a remote work location, a camping trip, or a backyard party, our routers ensure uninterrupted Internet access so you can stay connected no matter where you are.
Main features of 4G outdoor wireless router:
1. High-power built-in PA: With the high-power built-in power amplifier (PA) of our router, you can experience stronger signal reception and wider coverage. Stay connected even in poor coverage areas without worrying about weak signals or dropped calls.
2. One-touch dial code pairing: Setting up a wireless network has never been easier. Our routers feature a convenient one-touch dial code pairing system, allowing you to easily connect your devices and enjoy safe and secure internet access.
3. Simple Security Monitoring Partner: Protecting your network and data is our top priority. 4G Outdoor Wireless Router works as a smart security monitoring partner to ensure your network is protected from potential threats and unauthorized access. With advanced encryption protocols, you can browse the internet with peace of mind.
We understand the importance of a reliable, fast internet connection, especially when you're exploring the great outdoors or working in remote locations. That's why we designed our 4G Outdoor Wireless Router to meet the demands of today's digital world. With its rugged design, advanced features, and unmatched performance, this router is your ultimate companion for seamless connectivity.
At Huizhou Changfei Photoelectric Technology Co., Ltd., we are committed to providing innovative products that exceed your expectations. With extensive industry experience and commitment to customer satisfaction, we have become a trusted name in the market.
Upgrade your connection experience with our 4G Outdoor Wireless Router and revolutionize the way you stay connected. Trust our expertise and let us support your digital lifestyle.
Note: In order to provide the most accurate and up-to-date information, product specifications and features are subject to change without notice.
Technical Parameter:
Model

CF-QC300K

Fixed Port

1*10/100M WAN port 

1*10/100M LAN ports

SIM Card Slot

1

Ethernet Port

10/100Base-T(X) auto-sensing, full/half duplex MDI/MDI-X self-adaption

Network Protocol

IEEE802.3 10BASE-T, IEEE802.3i 10Base-T

IEEE802.3u100Base-TX, IEEE802.3x

Chip

MTK7628KN 300M

Wireless protocol

802.11b/g/n 300M MIMO

Flash

2MB

DDR2 Memory

8MB

Antenna

2.4G 2 pcs, 4G antenna 1 pc

External omnidirectional antenna: 2.4G 3dBi, 4G 3dBi

Transmission Rate

11b:11Mbps, 11g: 54Mbps, 11n:300Mbps

Reset Switch

1 RESET reset button, press and hold for 3 seconds to restore factory settings

LED Indicator

Power: PWR (green), Network: WAN, LAN (green), 4G connection: 4G (green), 

Wireless: WIFI (green)

Dimension (L*W*H)

172mm *90mm*40mm

WiFi Features

RF Frequency Range

802.11b/g/n:2.4~2.4835GHz

modulation mode

11b:DSS:CCK@5.5/11Mbps,DQPSK@2Mbps,DBPSK@1Mbps11g:OFDM:64QAM@48/54Mbps,16QAM@24Mbps,QPSK@12/18Mbps,BPSK@6/9Mbps11n:MIMO-OFDM:BPSK,QPSK,16QAM,64QAM

Transmission Rate

11b: 1/2/5.5/11Mbps11g: 6/9/12/18/24/36/48/54Mbps11n: Up to 300Mb

Receiving Sensitivity

11b: <-84dbm@11Mbps;11g: <-69dbm@ 54Mbps;11n: HT20<-67dbm 

Transmit Power

11b: 18dBm@ 1~11Mbps11g: 16dBm @ 6~54Mbps11n: 15dBm@ MCS0~7

Communication standards

IEEE 802.3(Ethernet);IEEE 802.3u(Fast Ethernet);IEEE 802.11b/g/n(2.4G WLAN) 

4G Features

GNSS

EC20 CE FHKG

LTE-FDD

B1/B3/B5/B8

LTE-TDD

B38/B39/B40/B41

WCDMA

B1/B8

TD-SCDMA

B34/B39

CDMA

BC0

GSM

900MHz/1800MHz

GNSS

GPS、GLONASS、BeiDou/Compass,Galileo,QZSS

Transmitting power

Class 4 (33dBm±2dB) for GSM900Class 1 (30dBm±2dB) for DCS1800Class E2 (27dBm±3dB) for GSM900 8-PSKClass E2 (26dBm±3dB) for DCS1800 8-PSKClass 3 (24dBm+2/-1dB) for CDMA BC0Class 3 (24dBm+1/-3dB) for WCDMA bandsClass 2 (24dBm+1/-3dB) for TD-SCDMA bandsClass 3 (23dBm±2dB) for LTE-FDD bandsClass 3 (23dBm±2dB) for LTE-TDD bands
Power Supply

Power Consumption

Standby<3W,Full Load≤8W

Power Supply

DC12V 1A power adapter.

Physical Parameter

Operation TEMP / Humidity

-10℃~50℃/-40℃~70℃

Storage TEMP / Humidity

-40~+80°C;5%~95% RH Non condensing

Installation

Desktop, Wall-mounted

Software Features

Working mode

4G access, routing mode, AP mode

Carrying capacity

30 people

management style

WEB remote management

Status

System status, interface status, routing table

Wireless configuration

WiFi basic parameter configuration/blacklist

Network Settings

Working mode LAN port/WAN address setting

Traffic Assistant

Traffic statistics/package settings/traffic control

System

System Properties/Password Modifications/Backup Upgrades/System Logs/Reboot
Product Size: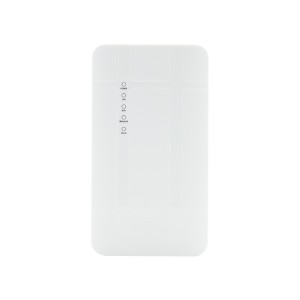 ---
Previous:
4G wireless router
Next:
---
Write your message here and send it to us