28-port 10G Uplink L3 Managed Ethernet Switch 4-Port 1/10G SFP 16-Port 10/100/1000Base-T RJ45 8-Port 100/1000Base-X SFP
Product Detail
Product Tags
28-port 10G Uplink L3 Managed Ethernet Switch 4-Port 1/10G SFP 16-Port 10/100/1000Base-T RJ45 8-Port 100/1000Base-X SFP
Product Features:
Gigabit access, 10G uplink
◇ Support non-blocking wire-speed forwarding.
◇ Support full-duplex based on IEEE802.3x and half-duplex based on Backpressure.
◇ Supports Gigabit Ethernet port and 10G SFP+ uplink port combination, which enables users to flexibly build networking to meet the needs of various scenarios.
 Security
◇ Support port isolation.
◇ Support port broadcast storm suppression.
◇ Support IP+MAC+port+VLAN quadruple flexible combination binding function.
◇ Support 802. 1X authentication to provide authentication functions for LAN computers, and control the authorization status of controlled ports according to the authentication results.
 Strong business processing capability
◇ Support ERPS ring network and STP/RSTP/MSTP to eliminate layer 2 loops and realize link backup.
◇ Support IEEE802. 1Q VLAN, Users can flexibly divide VLAN, Voice VLAN, and QinQ configuration according to their needs.
◇ Support static and dynamic aggregation to effectively increase link bandwidth, realize load balancing, link backup, and improve link reliability.
◇ Support QoS, port-based, 802. 1P-based and DSCP-based three priority modes and four queue scheduling algorithms: Equ, SP, WRR, and SP+WRR.
◇ Support ACL to filter data packets by configuring matching rule processing operations and time permissions, and provide flexible security access control policies.
◇ Support IGMP V1/V2/V3 multicast protocol, IGMP Snooping meets multi-terminal high-definition video surveillance and video conference access requirements.
 Stable and reliable
◇ CCC, CE, FCC, RoHS.
◇ Low power consumption, No fan,Steel alloy shell.
◇ The user-friendly panel can show the device status through the LED indicator of PWR,Link.
◇ Self-developed power supply, high redundancy design, providing a long term and stable power output.
 Easy operation and maintenance management
◇ Support CPU monitoring, memory monitoring, Ping detection, cable length detection.
◇ Support HTTPS, SSLV3, SSHV1/V2 and other encryption methods, making management more secure.
◇ Support RMON, system log, and port traffic statistics to facilitate network optimization and transformation.
◇Support LLDP to facilitate the network management system to query and judge the communication status of the link.
◇Support Web network management, CLI command line (Console, Telnet), SNMP (V1/V2/V3) and other diversified management and maintenance.
Technical Parameter:
 

Model

 

CF-S5328X-4X8S16T

 

Interface Characteristics

 

 

Fixed Port

 

4* 1/ 10G uplink SFP+ ports

16* 10/ 100/ 1000Base-T RJ45 ports 

8* 100/ 1000Base-X SFP ports

1*Console port 

 

Ethernet Port

 

Port 1-16 support 10/ 100/ 1000Base-T(X) auto-sensing, full/half duplex

MDI/MDI-X self-adaption

 

 

Twisted Pair

Transmission

 

10BASE-T: Cat3,4,5 UTP(≤100 meters)

100BASE-TX: Cat5 or later UTP(≤100 meters)

1000BASE-T: Cat5e or later UTP(≤100 meters)

 

 

SFP Slot Port

 

Gigabit SFP optical fiber port and 10G SFP+ optical fiber port, default no

include optical modules (optional order single-mode / multi-mode, single    fiber / dual fiber optical module. LC)

 

SFP Port Expansion

 

Turbo overclocking 2.5G optical module and ring

Wavelength/Distance

Multi-mode: 850nm / 0-550M( 1G), 850nm /0-300M( 10G),

Single-mode: 1310nm / 0-40KM, 1550nm / 0- 120KM.

 

Chip Parameter

 

Network

Management Type

 

 

L3

 

Ring network

Supports ERPS ring network function, with a maximum number of rings of 5 and a convergence time of<20ms

 

Network Protocol

  IEEE802.3 10BASE-T, IEEE802.3i 10Base-T, IEEE802.3u 100Base-TX

IEEE802.3ab 1000Base-T, IEEE802.3z 1000Base-X, IEEE802.3ae10GBase-LR/SR, IEEE802.3x

 

Forwarding Mode

 

Store and Forward(Full Wire Speed)

 

Switching Capacity

 

128Gbps

 

Buffer Memory

 

96Mpps

 

MAC

 

32K

LED Indicator

 

PowerIndicatorLight

 

PWR:1 Green

System indicator

SYS:1 Green

Fiber Indicator Light

17-24:1 Green (Link,SDFED)

10G Fiber Indicator Light

X1-X4:1 Green (Link,SDFED)

On the RJ45 seat

1-16 Green: Indicates network working status

Reset Switch

 

Yes, Press and hold the reset switch for 10s and release it to restore the

factory settings

 
Power

   Working Voltage

 

DC36-72V, 4 Pin industrial phoenix terminal, support anti-reverse protection

 

Power Consumption

 

Standby<25W, Full load<45W

   Power Supply

 

AC100-240V 50/60Hz  industrial power supply

Certification & Warranty

Lightning

Protection

 

Lightning protection: 6KV 8/20us; Protection level: IP40

IEC61000-4-2(ESD):±8kV contact discharge,±15kV air discharge

IEC61000-4-3(RS):10V/m(80~ 1000MHz)

IEC61000-4-4(EFT): power cable:±4kV; data cable:±2kV

IEC61000-4-5(Surge):power cable:CM±4kV/DM±2kV; data cable:±4kV

IEC61000-4-6(radio frequency transmission):10V( 150kHz~80MHz)

IEC61000-4-8(power frequency magnetic field):100A/m;1000A/m , 1s to

3s

IEC61000-4-9(pulsed magnet field):1000A/m

IEC61000-4- 10(damped oscillation):30A/m  1MHz

IEC61000-4- 12/ 18(shockwave):CM 2.5kV,DM 1kV

IEC61000-4- 16(common-mode transmission):30V; 300V, 1s

FCC Part 15/CISPR22(EN55022):Class B

IEC61000-6-2(Common Industrial Standard)

Mechanical

Properties

IEC60068-2-6 (anti vibration)

IEC60068-2-27 (anti shock)

IEC60068-2-32 (free fall)

 

Certification

 

CCC, CE mark, commercial, CE/LVD EN62368- 1, FCC Part 15 Class B,

RoHS

Physical Parameter

 

Operation TEMP /Humidity

 -40~+80°C, 5%~90% RH Non condensing

 

Storage TEMP /Humidity

 

-40~+85°C, 5%~95% RH Non condensing

 

Dimension (L*W*H)

482mm* 300mm*44mm

 

Installation

 

Desktop, 19 inch 1U cabinet installation

 
Product Size: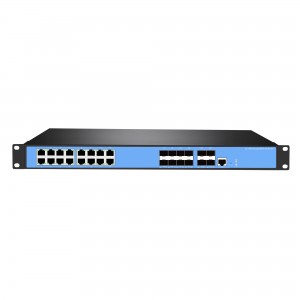 product application diagra: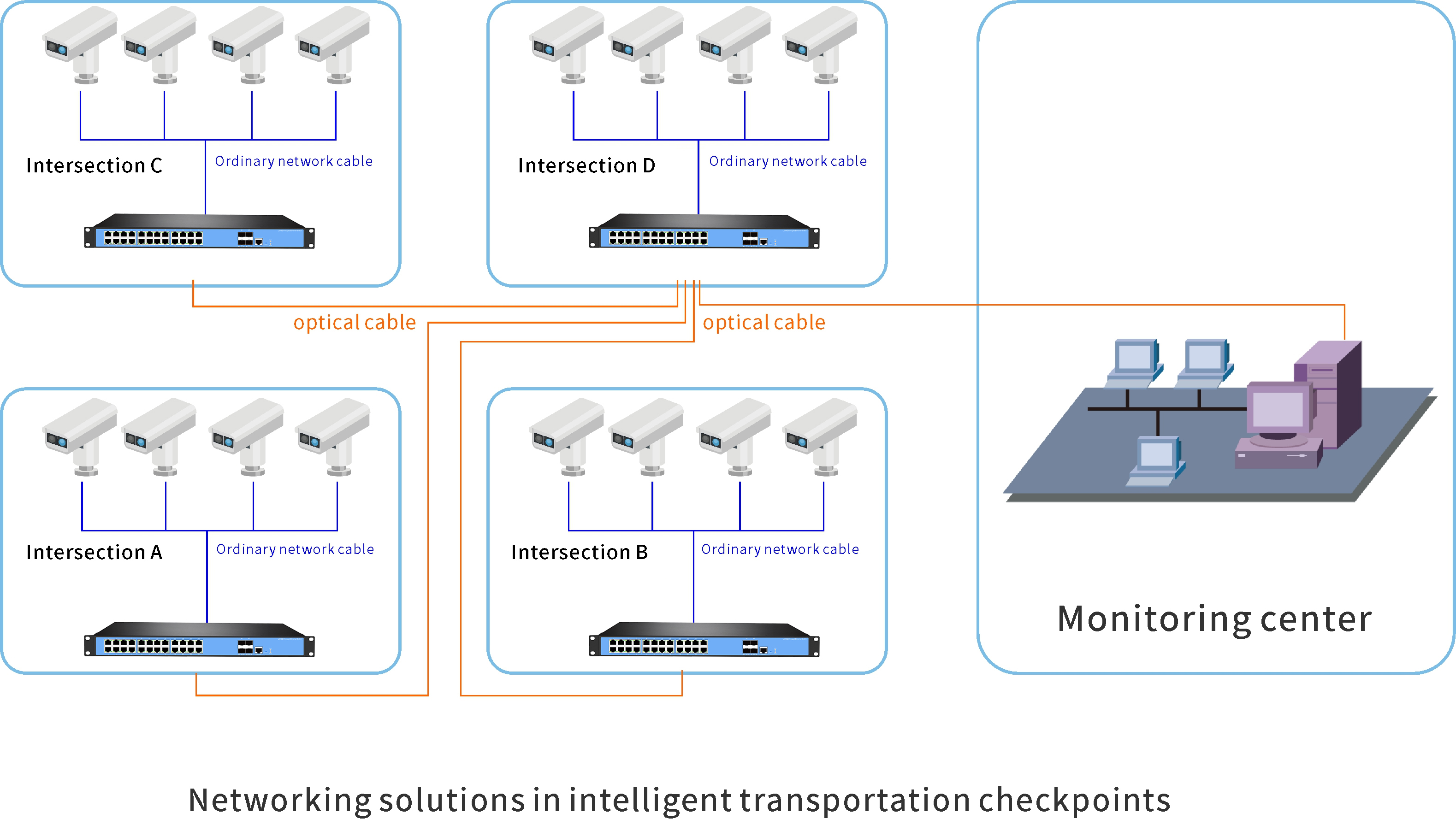 Q&A:
What are your prices?
Our prices are subject to change depending on supply and other market factors. We will send you an updated price list after your company contact us for further information.
  Do you have a minimum order quantity?
Yes, we require all international orders to have an ongoing minimum order quantity. If you are looking to resell but in much smaller quantities, we recommend you check out our website.
Can you supply the relevant documentation?
Yes, we can provide most documentation including Certificates of Analysis / Conformance; Insurance; Origin, and other export documents where required.
What is the average lead time?
For samples, the lead time is about 7 days. For mass production, the lead time is 20-30 days after receiving the deposit payment. The lead times become effective when (1) we have received your deposit, and (2) we have your final approval for your products. If our lead times do not work with your deadline, please go over your requirements with your sale. In all cases we will try to accommodate your needs. In most cases we are able to do so.
What kinds of payment methods do you accept?
You can make the payment to our bank account, Western Union or PayPal:
30% deposit in advance, 70% balance against the copy of B/L.
What is the product warranty?
We warranty our materials and workmanship. Our commitment is to your satisfaction with our products. In warranty or not, it is the culture of our company to address and resolve all customer issues to everyone's satisfaction
Do you guarantee safe and secure delivery of products?
Yes, we always use high quality export packaging. We also use specialized hazard packing for dangerous goods and validated cold storage shippers for temperature sensitive items. Specialist packaging and non-standard packing requirements may incur an additional charge.
How about the shipping fees?
The shipping cost depends on the way you choose to get the goods. Express is normally the most quickest but also most expensive way. By seafreight is the best solution for big amounts. Exactly freight rates we can only give you if we know the details of amount, weight and way. Please contact us for further information.
---
Next:
28-port 10G Uplink L3 Managed Ethernet Switch 4-Port 1/10G SFP 16-Port 100/1000Base-X SFP 8-Port 10/100/1000Base-T RJ45
---
Write your message here and send it to us