Here comes the good news
Top Ten Brands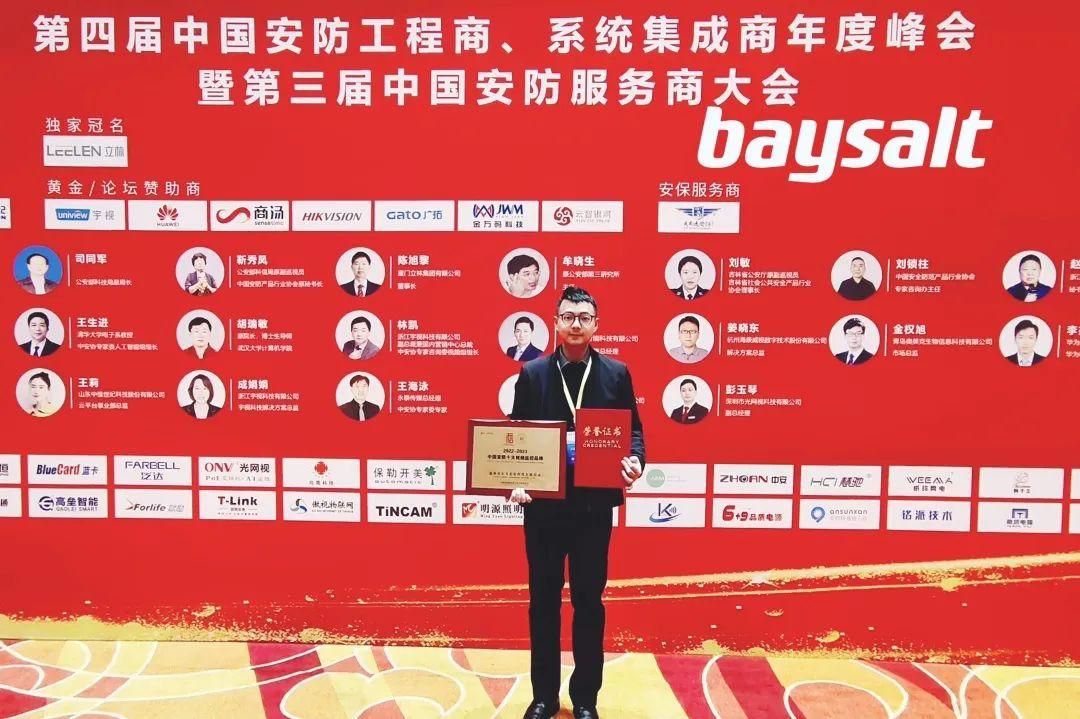 Changfei won the top ten video surveillance brands in China's security industry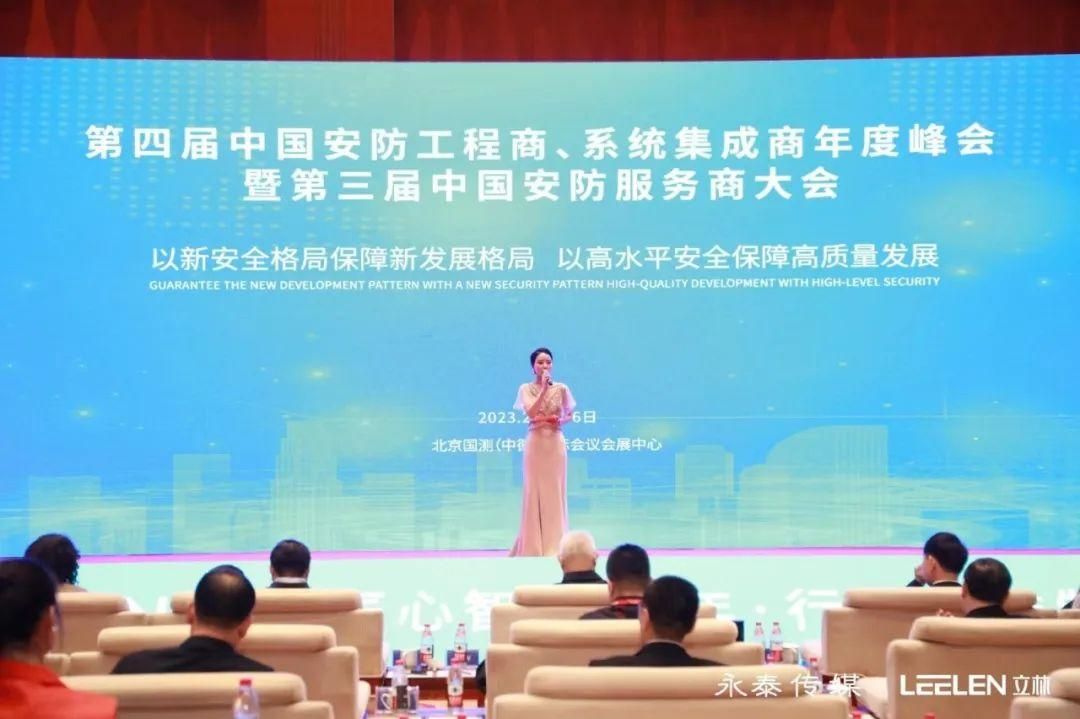 Yesterday, Changfei Optoelectronics was once again awarded the "Top 10 Video Surveillance Brands in China Security" at the 4th China Security Engineering and System Integrator Annual Summit and the 3rd China Security Service Providers Conference.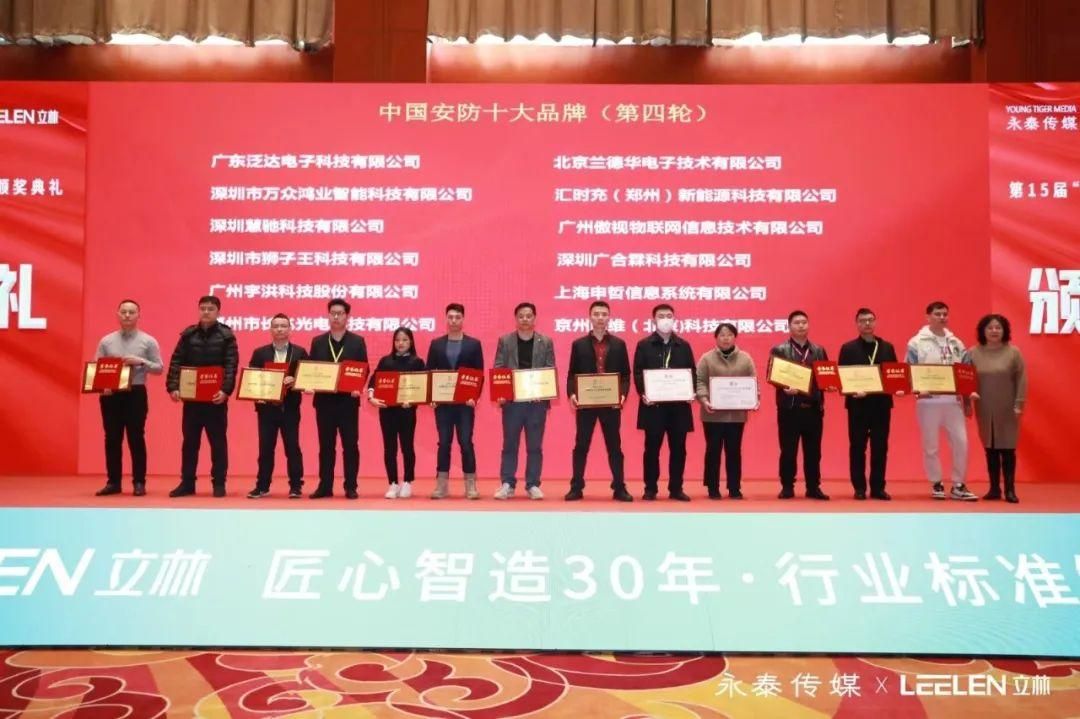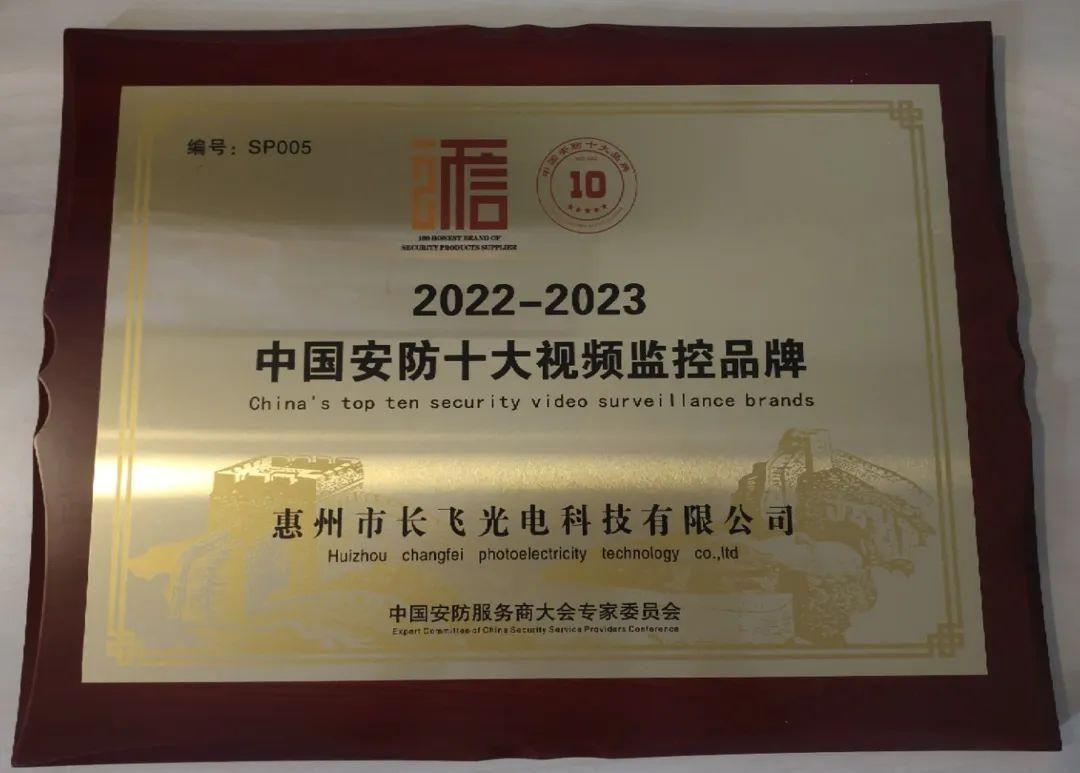 Appearing on stage with over 800 well-known security brands such as Haikang, Dahua, Yushi, Huawei, and iFlytek. The award ceremony was hosted by Yongtai Media, adhering to the principles of fairness, impartiality, and openness. A selection committee composed of association leaders, industry experts, and scholars, recognized outstanding enterprises and brands in China's security industry with the power and values of integrity. Centering on the new trends of security products in artificial intelligence, Internet of Things, big data&cloud computing, Changfei Optoelectronics presented its latest industrial internet of things&intelligent security solutions. Standing at a new starting point in history, Changfei Optoelectronics has demonstrated through its actions that we have been striving for social and public safety; Prove with facts that we are still calling for the development of the security industry.
Huizhou Changfei Optoelectronic Technology Co., Ltd. (CF FIBERLINK), as a national high-tech enterprise with technological innovation, focuses on the field of communication equipment and is committed to the localization of industrial switches. We are a professional manufacturer of industrial intelligent management switches, PoE switches, Ethernet switches, wireless bridges, and wireless 4G routers in China. We offer a variety of product and interface forms, supporting various types of card rail, rack, network management, non network management, and PoE power supply, covering network applications from access layer, aggregation layer to core layer.
Changfei has [one center, two manufacturing bases] in Huizhou, a production base of over 5000 square meters in the Zhongkai High tech Zone of Huizhou, and an innovation base of over 10000 square meters in Huiyang Lihe Youke. Changfei focuses on the reliability, real-time performance, safety, and downstream industry application needs of industrial grade products, effectively solving the problems of high and low temperature, high dust, high voltage, humidity, corrosion, unmanned operation, and severe vibration and impact The communication application problems in harsh industrial environments such as extremely strong electromagnetic interference have covered fields such as smart cities, smart mines, rail transit, power and new energy, and intelligent manufacturing. Provide advanced overall transmission solutions and high-quality products and services to global customers. Has won multiple industry awards such as Smart City Construction Brand, Smart Security Excellent Solution, Top 10 National Security Brands, Top 10 Emerging Products Award, and Top 10 Chinese Security Brands!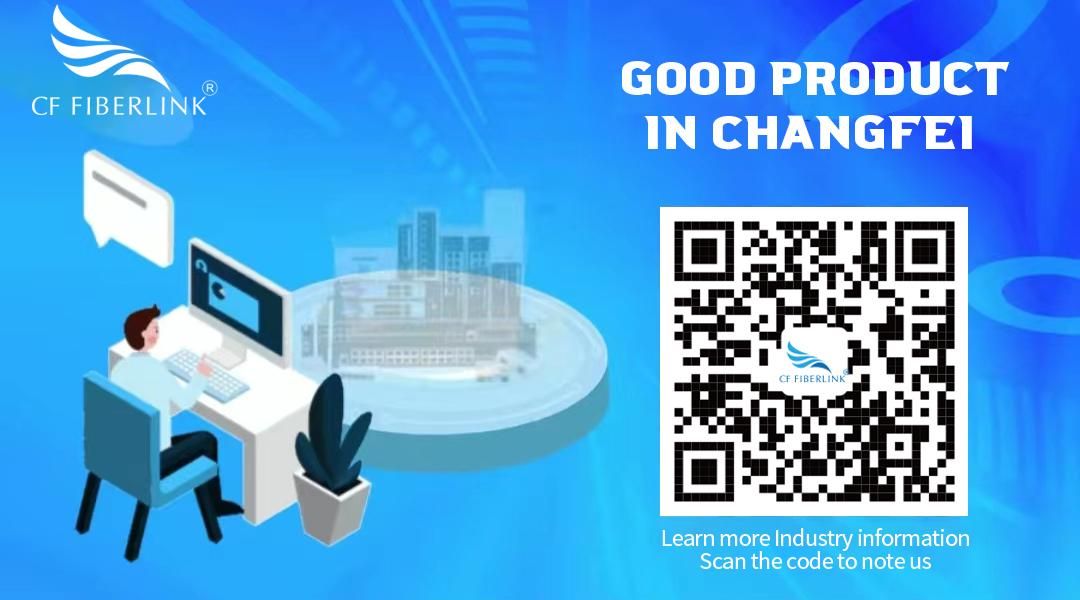 Learn more industry information and follow us by scanning the QR code
---
Post time: May-20-2023