Industrial-grade switch has the advantages of convenient, simple maintenance, strong anti-interference performance, strong performance, stable operation, and so on, the product design meets the Ethernet standards, stable and reliable performance. So what role does industrial switches play in the data communications industry? What are its important features? Next, let's have a detailed understanding of it together!
Main characteristics of industrial-grade switches:
1, Is a certain safety performance
In the concept and attitude of industrial switches, there is a performance to constantly build and upgrade, which is safety performance. Good safety performance is also the power for the guide rail type industrial switch manufacturers to move forward, with such a guarantee can also have a good display in the subsequent cooperation.
2, The degree of tolerance
The use environment of industrial grade switch is mostly harsh. YFC Optoelectronics selects industrial grade devices and adopts the way of natural heat dissipation to ensure that it can work stably and normally for a long time under the environment of-40 ~ + 85, which has a strong tolerance and can meet all kinds of harsh environment.
3, Pay attention to the real-time performance of efficiency
Industrial switches also has a good improvement in real-time performance, because today's enterprises are very pay attention to efficiency, with the help of industrial switches can improve efficiency.
So take a look at the performance of CF FIBERLINK's latest gigabit 4-light 24 electric switch! 
CF-Y2024G-SFP series Gigabit Ethernet switch is a non-network Gigabit industrial Ethernet switch independently developed by our company, Support 2 Gigabit SFP light ports and 24 Gigabit power ports; Ethernet second 2 protocol required for industrial site, Ensure the stability of the communication network; This series of switches with low power, fanless design, Ensure no noise interference, It also supports-40~ + 85℃ working temperature and good EMC electromagnetic compatibility performance, To ensure a stable work in the harsh industrial environment, For factory automation, Intelligent Transportation, Video surveillance and other industrial application fields to establish a fast and stable network terminal access network to provide safe and reliable solutions.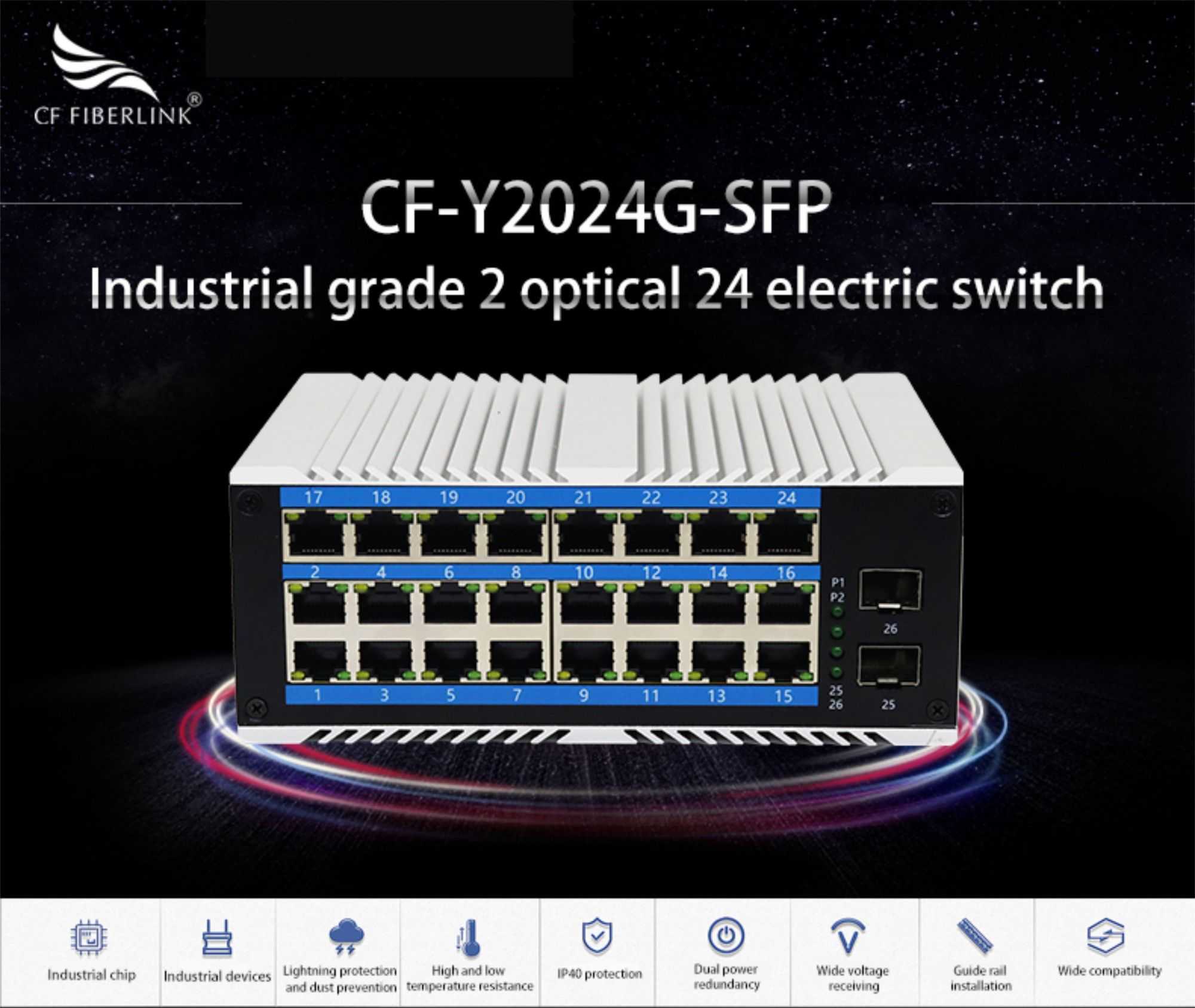 Main features of industrial switch:It is a non-network management industrial grade (aluminum alloy) 2 gigabit light / 24 gigabit electric switch;
Exchange capacity: 52 Gbps, packet forwarding rate: 38.69Mpps; 2 Gigabit SFP light ports;
2410 / 100 / 1000M adaptive electrical ports, guide rail type, support 6KV lightning protection, wide voltage power supply (DC12-57V), wide temperature (-40~85℃)
Applic ablescene: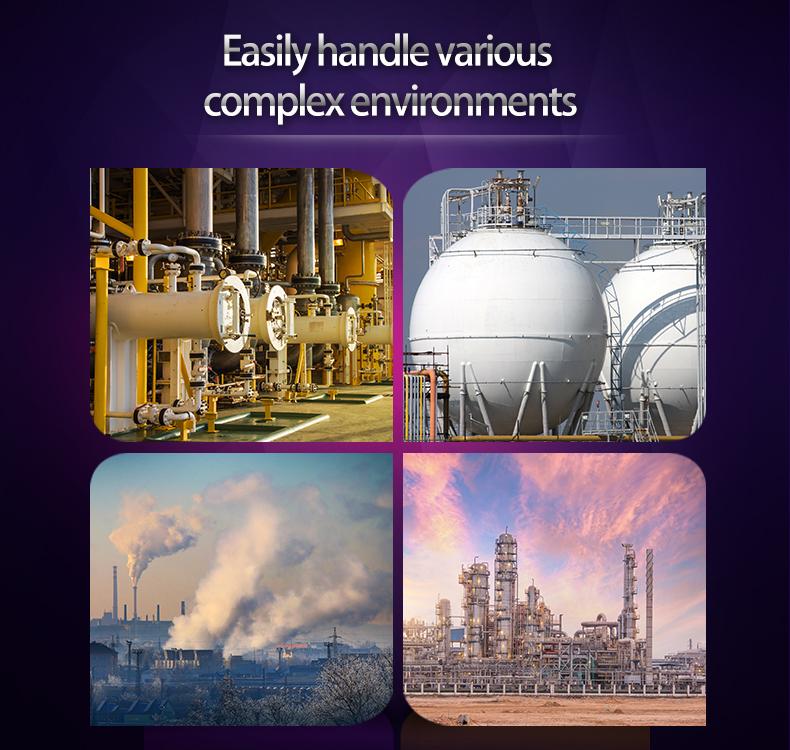 ---
Post time: Dec-08-2022