Changfei Optoelectronics and Security Enterprises in Shenzhen, Dongguan, and Huizhou
Deep cooperation and strong alliance
On the morning of July 14th, the Shenzhen Dongguan Huizhou Security Enterprise Friendship and Exchange Meeting was held at Huizhou Lihe Science and Technology Innovation Park! Ruan Banliang, General Manager of Changfei Optoelectronics, attended the meeting and had in-depth exchanges with various security enterprises, and invited us to visit and guide our work! Received a warm reception from our General Manager Ruan Bangliang!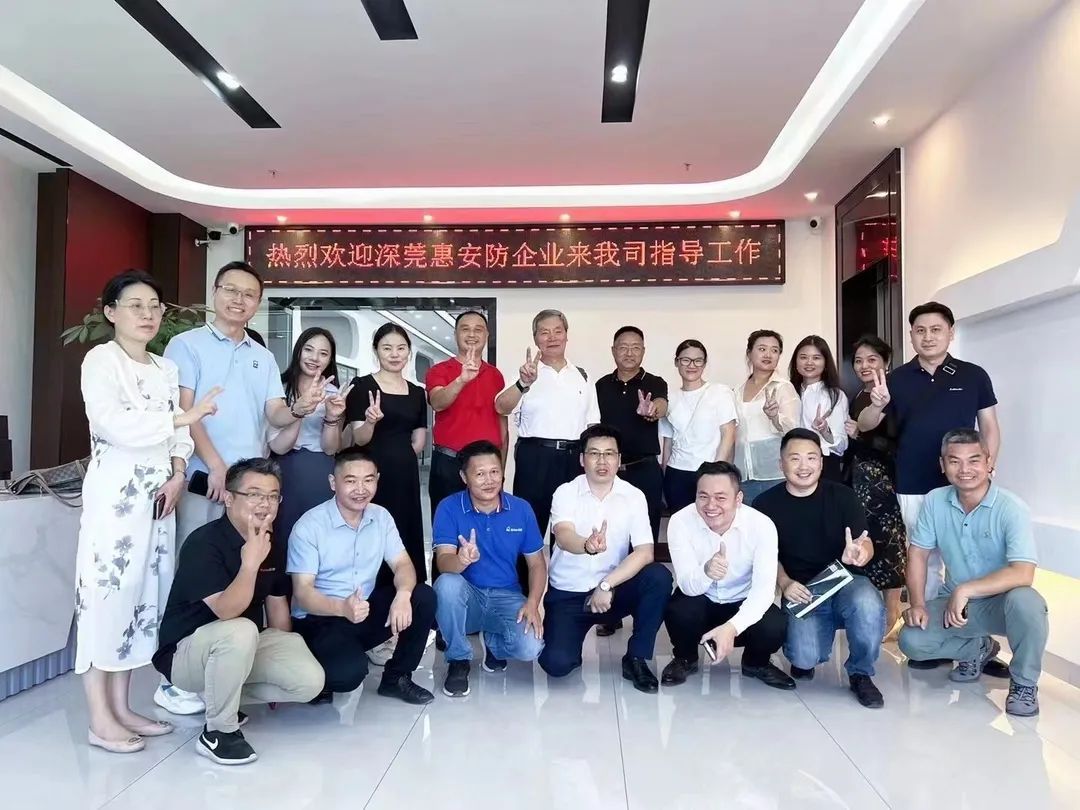 Group photo of General Manager Ruan Banliang (third from right) and representatives of Shenzhen Dongguan Hui'an Defense Enterprise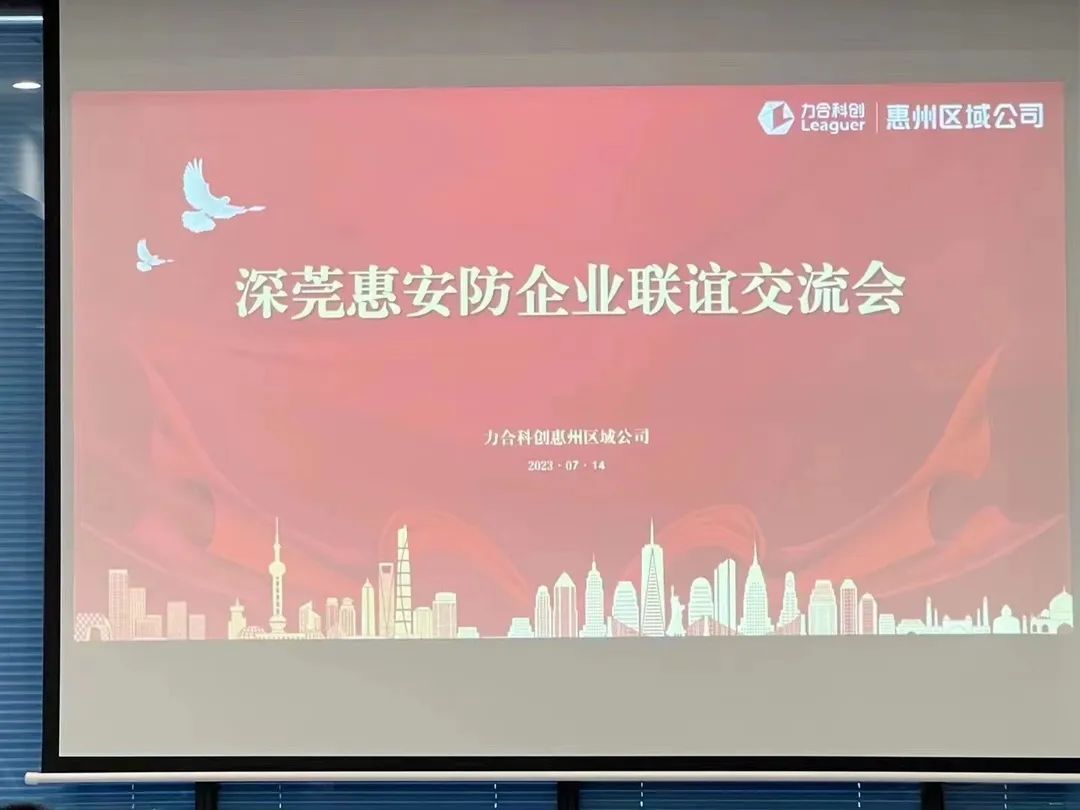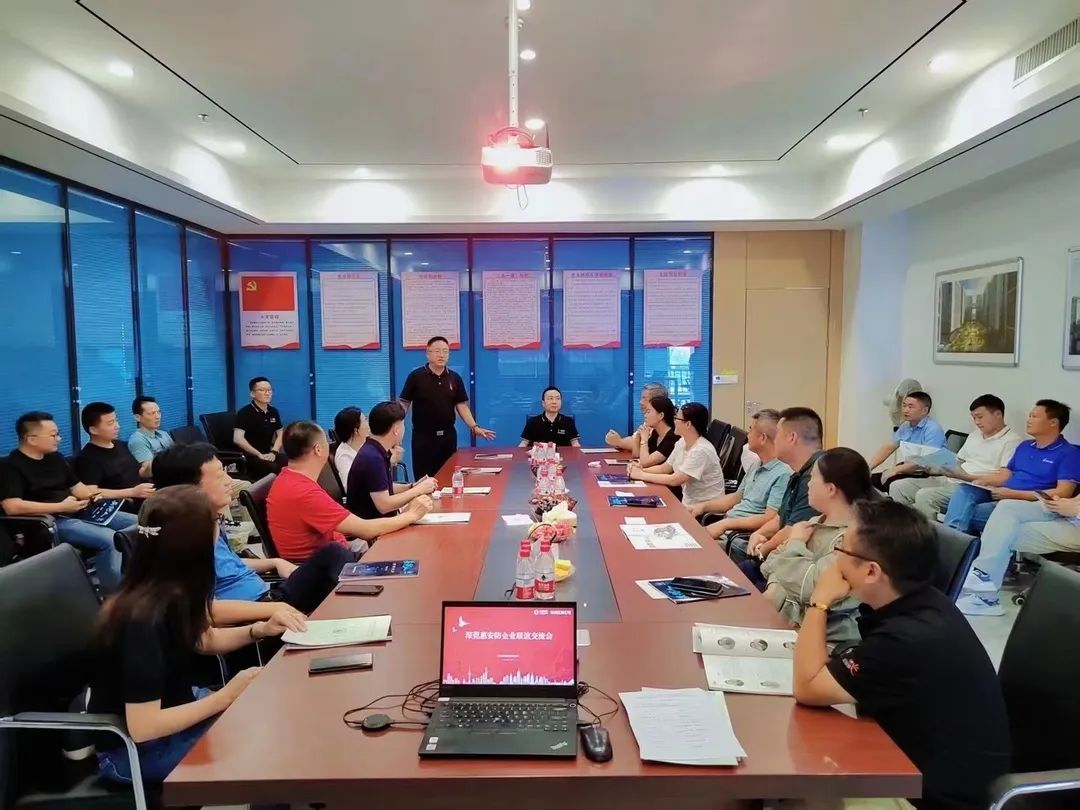 Speech by Ruan Banliang, General Manager of Changfei Optoelectronics
At the social exchange meeting, General Manager Nguyen Bangliang stated in his speech that 2023 is the most critical year for the security industry. Changfei Optoelectronics will break through traditional thinking, continuously innovate, and launch a full range of industrial level management exchange machines based on customer needs and the development of the security and communication industries!
Subsequently, our general manager, Ruan Bangliang, stated on how to establish closer cooperation with security enterprises in Shenzhen, Dongguan, and Huizhou in the future: our company will use the association platform to work hand in hand with member units in the security industry, complement each other's business, continuously learn and exchange, enhance mutual trust and cooperation, further share and integrate resources, and achieve the goal of long-term cooperation and mutual benefit. Association leaders have expressed high recognition and support!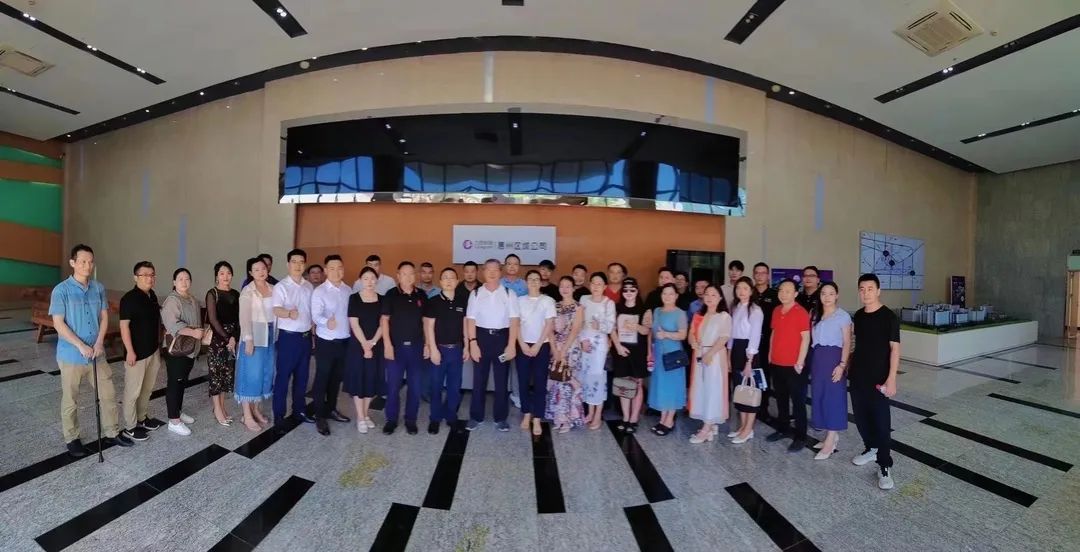 Group photo of Shenzhen Dongguan Hui'an Defense Enterprise in Huizhou Lihe Science and Technology Innovation Park
Introduction to the Market Prospects of Industrial Switches
Currently, the fourth industrial revolution, characterized by digitization, networking, and intelligence, is emerging. As the product of the deep integration of the new generation of information technology and manufacturing industry, the industrial Internet is the way to realize Digital transformation and the key force to realize the transformation of new and old driving forces by building a new production and service system with all elements, all industry chains and all value chains connected through the comprehensive interconnection of man, machine and things. In order to seize the important historical opportunity of a new round of scientific and technological revolution and industrial transformation, major countries and regions in the world have strengthened the Digital transformation of manufacturing industry and the strategic layout of industrial Internet. Global leading enterprises have taken active actions, and a new pattern of industrial development is emerging.
Industrial switch, full name of Industrial Ethernet switch, is an important industrial Internet product. Industrial Ethernet is an efficient local area network, which is an important part of modern industrial automation production system. In order to solve the problem that the network can work stably under extreme conditions in the uninterrupted industrial application field, Industrial Ethernet products came into being. And industrial switches are the key to the smooth operation of industrial networks. With the rapid development of the industrial internet, the industrial switch industry will also face unprecedented development opportunities. With the strong support of national policies and driven by the demand for transformation and upgrading of the manufacturing industry, it has become an inevitable trend of current development. Industrial exchange enterprises will also take this opportunity to continuously promote the Digital transformation of manufacturing industry through active innovation at the technical level and business model level. With the continuous promotion of industrial automation process and the continuous implementation of Industrial Ethernet technology, China's industrial switches will have greater development in the future. It can be foreseen that major industrial switch manufacturers will make efforts to develop network products with better performance suitable for industrial environments.
Changfei deeply cultivates the industrial communication market and strives to create a soulful industrial switch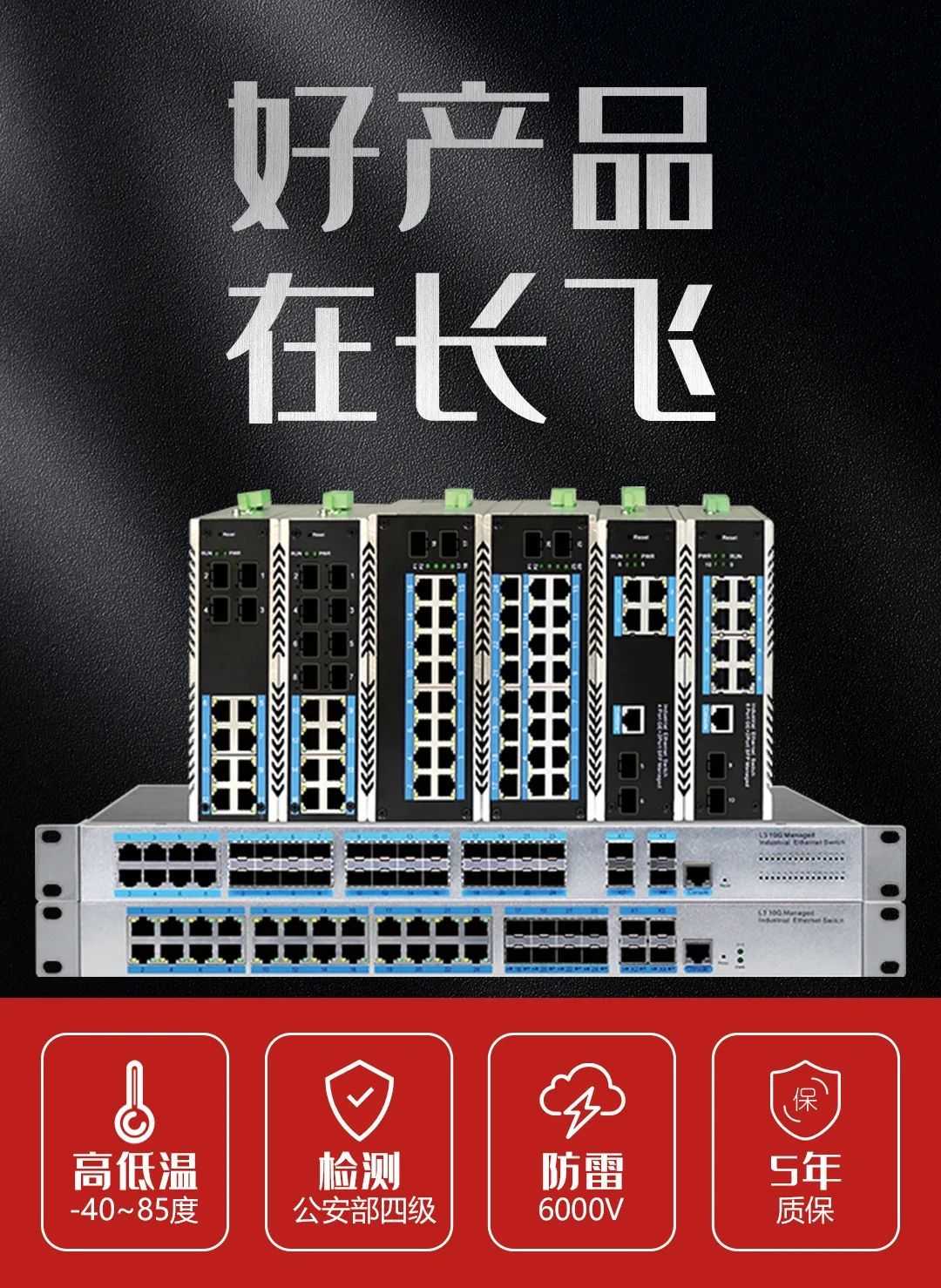 Changfei Industrial Switch has passed multiple certifications in the industry and has been tested by authoritative departments such as the Ministry of Industry and Information Technology. It is meticulously crafted by a professional research and development team based on application scenarios, fearless of thunderstorm weather, and industrial lightning protection of 6000V, providing protection for thunderstorm weather; Adopting high compatibility tightly fastened chips to ensure product stability; High temperature resistance of 85 degrees Celsius and low temperature resistance of -40 degrees Celsius, capable of accepting extreme temperature challenges; Strong compatibility, compatible with major brands such as Huawei, HP, IBM, etc; Easy and fast installation, plug and play.
Future directions of Changfei Optoelectronics
Changfei Optoelectronics has always focused on the field of industrial communication equipment. Focusing on independent research and technological development, supported by patented technology and equipment, it has fully understood the application scenarios and demand pain points of industrial customers on the basis of "Internet plus Industry". From a higher level, it has risen from empowering a single enterprise to empowering the entire industry, focusing on developing and producing an industrial exchange with attitude and soul. At the same time, Changfei will increase investment in the research and development of cloud management switches/5G communication equipment, design more advanced products, and create more economic value for society.
---
Post time: Jul-19-2023