[https://www.cffiberlink.com/cf-hy808gw-sfp-management-industrial-switch-product/]
Hello everyone, today,let take you to understand how good the new CF-HY8008G-SFP industrial management switch is, whether in the HY8000 series belongs to the first brother!ha-ha! So nonsense not to say, immediately to understand!
CF-HY8008G-SFP switch is a new generation of gigabit uplink industrial management switch independently developed by Changfei Optoelectronics Technology Co., LTD. (hereinafter referred to as it). It is the second generation of intelligent network tube switch specially designed for the needs of industrial production environment.
Practical choice, high-end management functions such as VLAN, port mirror, port isolation, loop detection and so on, can meet the wired terminal access, security monitoring scenarios.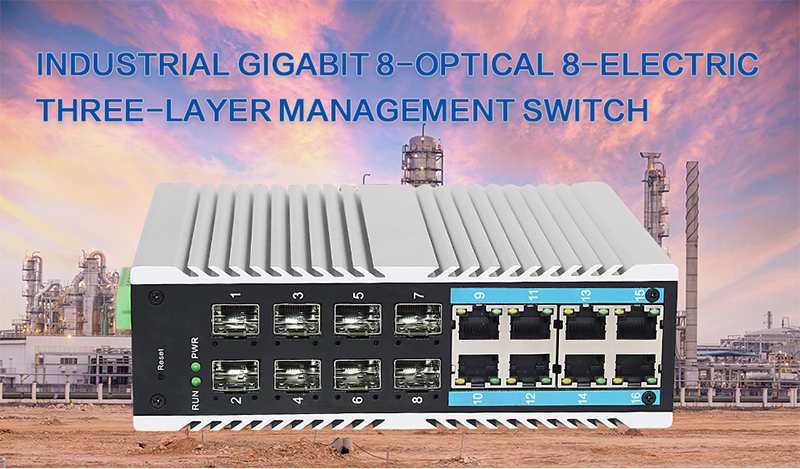 CF-HY8008G-SFP switch is L3 network management industrial class (aluminum alloy), 8 Gigabit SFP optical ports, 810 / 100 / 1000 adaptive ports, exchange capacity: 32Gbps, package forwarding rate: 23.8Mpps; non-blocking architecture, two layer protocol is rich and mature.
Static routing protocol is supported
Support for the ERPS ring network protocol
Support 4K VLAN, guide rail type, 6KV lightning protection wide voltage power supply input (DC 52-57V), wide temperature (-40℃ -85℃) external power adapter: 52V2.3A 120W.

The advantages of a management switch with a ring network       
Traditional switch are point-to-point applications, respectively installed on both ends of the fiber, ring network switch requires equipment with at least two or more light port, can achieve self-healing function, protection function, when any node on the link fault, can select other routes and central communication guarantee normal communication without fault nodes.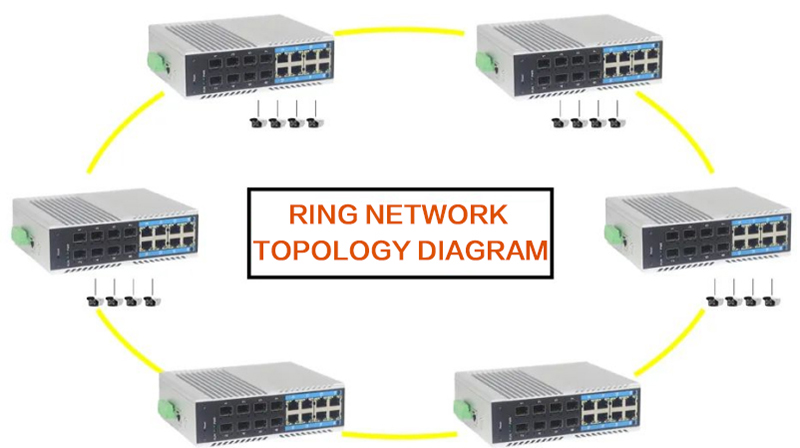 Wide temperature operation without fear of harsh environment, cold and heat resistance. Meet the working environment of-40 C~ -85 C, and meet the long-term stable operation under harsh environment. IP40 protective shell, industrial lightning protection 4000V, make the equipment safer. Strong anti-interference ability, avoid circuit voltage, surge, induction lightning power supply, network port double lightning protection, no fear of the surge and lightning generated by thunderstorm weather.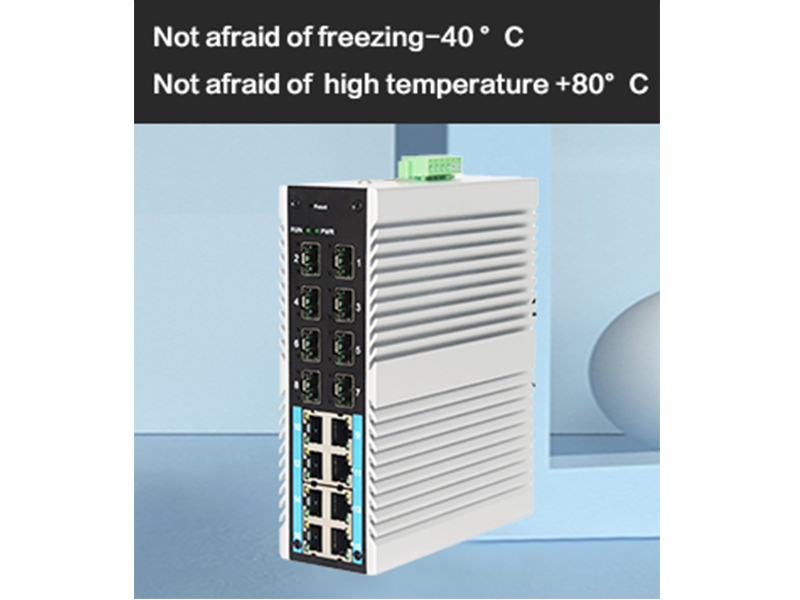 Multiple protection wide voltage redundant dual power supply, DC: 12V-54V wide voltage dual redundant power supply design, can quickly switch the backup power supply, to ensure uninterrupted power supply. Backconnection protection supports positive and negative reverse protection to prevent misdamage to the equipment.
Guide rail installation, the network is more flexible and convenient, the card rail installation provides a simple and convenient installation means. Adopt high strength steel structure, general and stable, firm structure. Meet the industrial, factory, monitoring and other scenarios.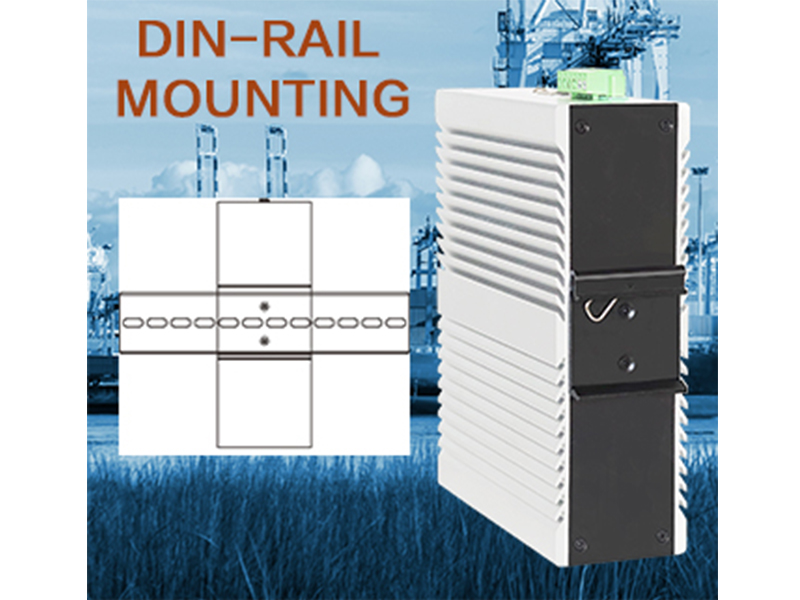 Use for a wide range of areas, can adapt to a variety of complex environments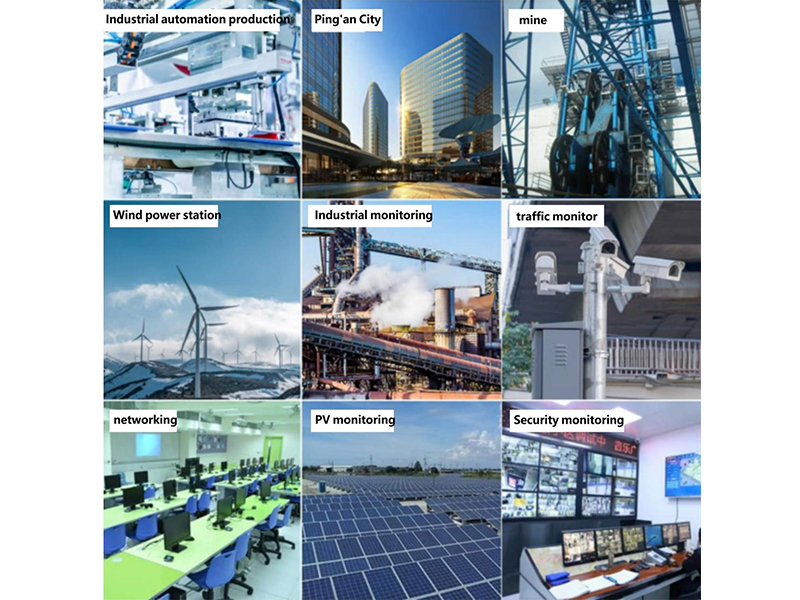 ---
Post time: Oct-31-2022